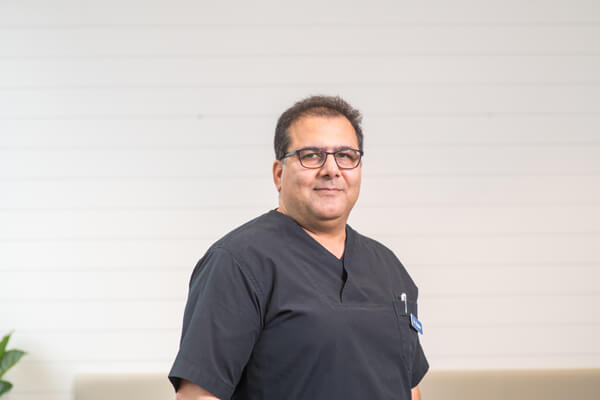 Dr. Nader Sharafodinzadeh - Dentist
Dr. Nader has been a general dentist and practice owner for many years in Iran. He completed his dental education at the Tehran University of Medical Sciences in 1996.
He and his lovely wife, Nazanin, and their 3 children (ages 23, 11 and 8) moved to Edmonton in 2015. Since clearing the qualifying exams in 2017 he worked as a general dentist in Edmonton until moving to Victoria in November 2020.
Dr. Nader is a patient-focused dentist and participates in continuing education, keeping up-to-date with changes in technology and dental techniques. He performs standard dental procedures such as preventive and corrective services as well as crown and bridge work, endodontic procedures and oral surgeries.
Their oldest son recently completed his bachelor of science and has applied for dental school to follow in his father's footsteps. Nazanin worked as a dental assistant in Iran for 10 years and recently upgraded to hygienist at the Toronto School of Dental Hygiene.
The Sharafodinzadeh's enjoy travelling and look forward to doing more travelling soon! They enjoy watching family movies and Nader enjoys a good game of chess.