Emergency Dentistry Near You
Dental emergencies are unexpected and stressful. At Sidney Harbour Dental, we provide emergency dentistry in Sidney to ensure you can receive treatment in a prompt manner. Our emergency dentist near you is equipped with exceptional skills and knowledge to treat any dental emergency.
What is Considered a Dental Emergency?
Dental emergencies can come in many different forms, whether it's a throbbing toothache or a knocked-out tooth. The following scenarios are common dental emergencies we see:
Severe toothaches – a painful tooth can indicate several oral health problems, including tooth decay and gum disease.
Bleeding gums – if your gums are regularly bleeding whenever you floss or brush, it can be an early indicator of gum disease.
Cracked or chipped teeth – if you leave a damaged tooth untreated, it can expose the roots and nerves of your tooth.
Broken dental restorations – when your crown or filling is damaged, it can increase the chance of bacteria accumulating inside your tooth.
A knocked-out tooth from an accident or injury – we recommend visiting our office as soon as possible to increase the chance of saving your tooth. We also recommend preserving your tooth by placing it in milk until you arrive.
Cheek, lips, or soft tissue injuries – if you have abnormal pains in these areas or other areas of your mouth, please visit us as soon as possible to get examined.
Trapped objects – if a foreign object is stuck in your teeth and you are unable to safely remove it, our dentist will have the tools to remove it for you.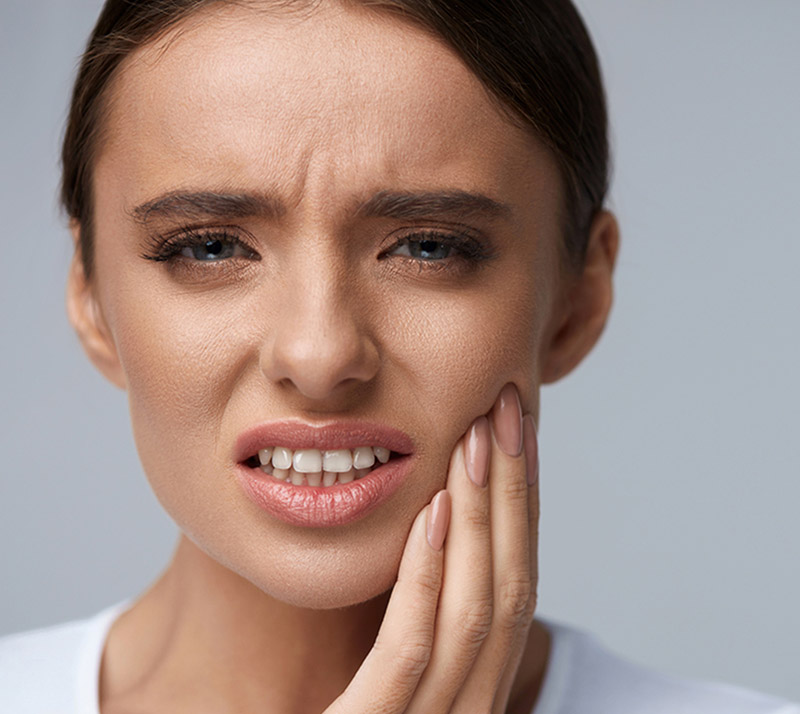 Regardless of the type of emergency, we recommend all patients contact us as soon as they notice abnormalities in their mouth. Regular check-ups can help detect oral health issues before they progress into more severe issues. However, unexpected situations can arise. And when they do, our emergency dentist in Sidney is here for you.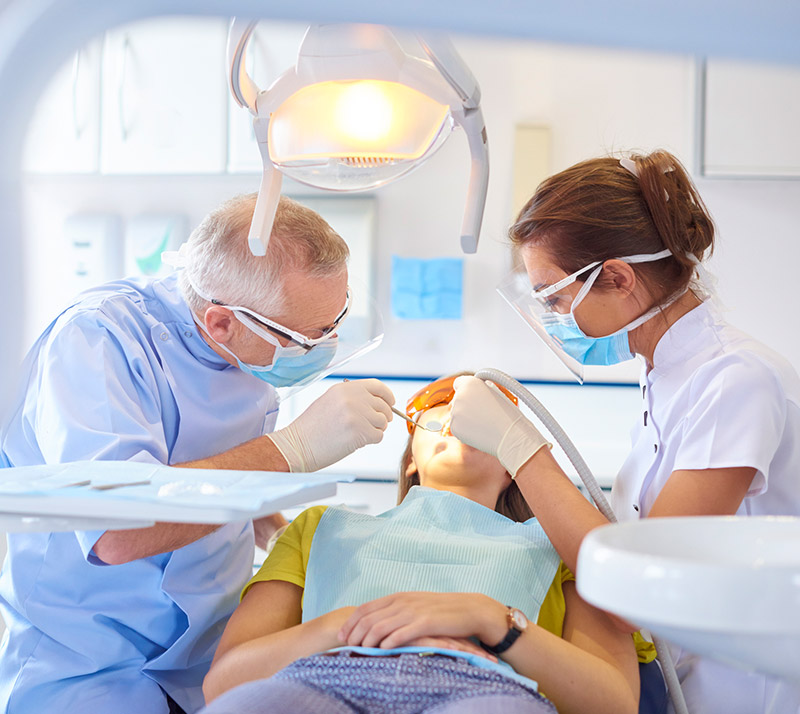 Types of Treatment for Dental Emergencies
Our dentist will determine the type of treatment most suited for your emergency after an examination. The treatment will vary depending on how severe your case is. The following are examples of treatment for certain emergencies:
Toothaches
Extractions in extreme cases
Fillings
Cracked, chipped, or broken teeth
Porcelain veneers
Fillings
Root canal
Looking for a practice that offers emergency dentistry near you? We provide emergency dentistry in Sidney. Please contact us if you or your loved one is experiencing a dental emergency.